Graphic design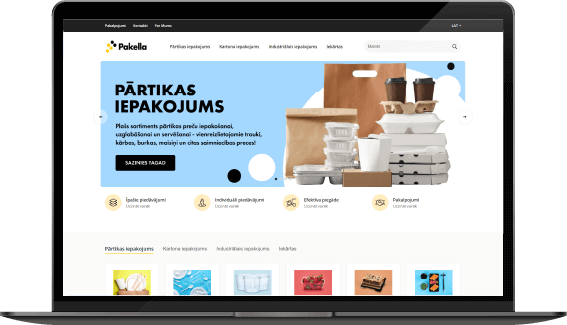 Importance of graphic design
Graphic design is a creative process from the idea to the end result. It adds additional value for your service or products with its own image and visual characteristics.
Why is graphic design so important?
Graphic design is an essential component of a website and other enterprise resources, as it is responsible for clients' first impression about your product, company or services. The overall interaction of text, images, and other elements will also be a key factor in your website visitors' choice between you and your competitor.
What kind of graphic design do we offer?
We provide a wide variety of graphic design options. From colour pallets, banner ads, business cards, website designs, and logo designs up to corporate identity itself. We will find the best solution for your wishes.
Our mission is to build beautiful and user-friendly websites and online stores, according to customer needs and goals.
How does it work?
You come to us with an idea or an already initiated or finished project solution. We will make it attractive, effective and eye-catching. Every order is new and unique for both the client and developer, so it's most important to understand and communicate properly.
We also offer online store development, e-book, and website development.
Vai Jums ir jautājumi?
Vai nepieciešama
specifiska darba izpilde?
Sazinies ar mums